dailyTime:3 days 2 nightsDeparture:Hanoi VietnamDestination:Lao Cai – VietnamVehicle:Car2,520,000 VND BOOK NOW
Supplier Name:BRANCH OF ASIA PACIFIC INTERNATIONAL TOURIST CO., LTD 
Address:No. 57, Le Thi Hong Gam, Nguyen Thai Binh Ward, District 1, Ho Chi Minh City 
Contact phone number:HANOI: 024 7109 9999 
HO CHI MINH CITY: 028 7109 9998Rates Include
Tour price for 3-star hotel: 2,520,000 VND / person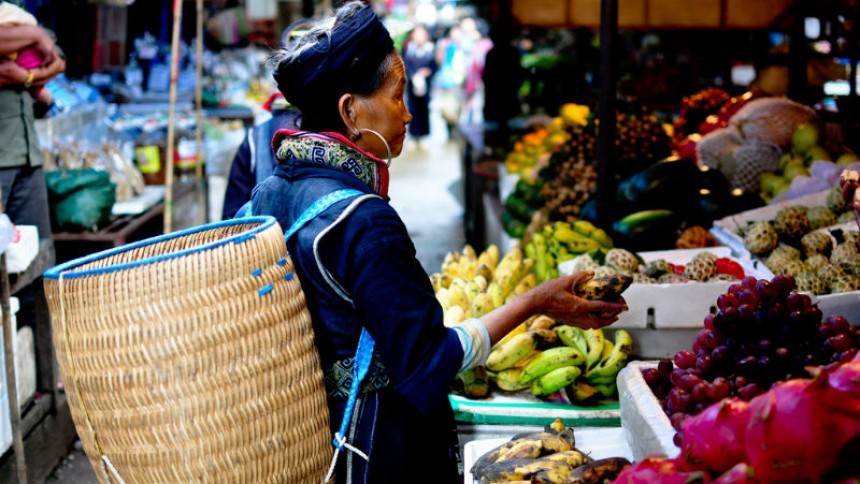 TOUR PRICE INCLUDES:

• Car pick up by program pick up at the old town.
• Bus 16-45 seats with cold water, wet towels, free
• The hotel is fully equipped: 02 guests / rooms, retail 3.
• Eat meals in the program.
• Tour guide during the tour, enthusiastic, experienced
• Sightseeing fees at the tour site under the program
• Travel insurance during the journey of compensation up to 20 million VND / case.

TOUR PRICES DO NOT INCLUDE:

• VAT (10%), single room.
• Other personal expenses (phone, laundry, drinks during meals, …)Schedule
DAY 1: HANOI – SAPA – CHAO CHAO – VAN VAN – GIANG CHA TA (Lunch, Dinner) 

Morning 6h30: Car and tour guide of the company pick you up at the meeting place to depart for Lao Cai , start the tour of Sapa – Ta Van – Cat Cat – Ham Rong for 3 days 2 nights, running along Noi highway. Bai – Lao Cai 245Km long with less than 5 hours. You have the opportunity to see the beautiful scenery on this street. 

12h00: Tourists will take you to Sapa : Have lunch at Sapa then continue to visit 

13:00: Tourists start a 4-hour journey to visit Lao Chai – Ta Van and Giang Ta combs, learn about the lives of ethnic minority people, admire the majestic natural scenery with terraced fields. class. Visit the ancient Sapa rocky beach with big and small rocks carved with many unique images and patterns of the ancients; Visit the Giang Ta Chai village. 

Evening: Dinner and overnight at the House on stilts in Giang Ta Chai village.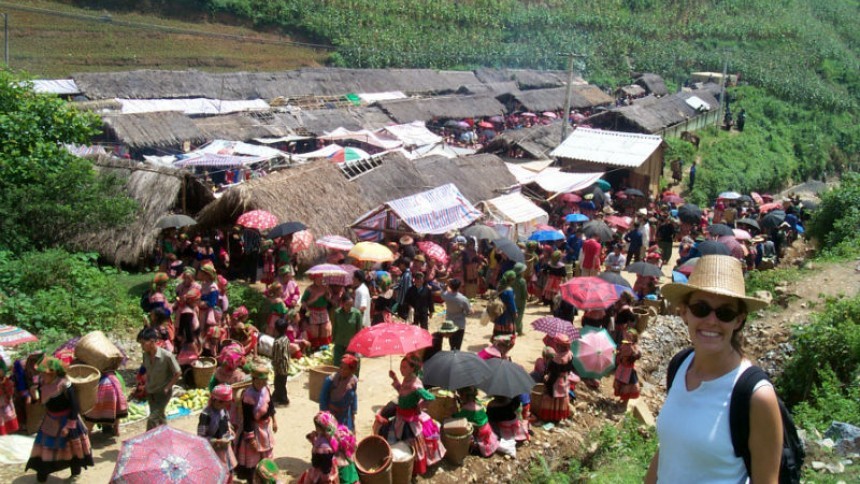 DAY 2: CAT CAT – HAM RONG (Breakfast, Lunch) 

Morning: After breakfast, enjoy the beauty of Sapa Tour guide welcomes visitors to Ham Rong tourist area with a wild and spectacular scenery; visit Indochina orchid garden with all kinds of colors; Rong Thach Lam's head is majestic, surpassing Heaven Gate 1, Heaven Gate 2, visitors will set foot in the highest place of Ham Rong which is Cloudy yard – the land of heaven and earth, watching the panorama of Sapa from above, … 

Noon: You sleep back to lunch at the restaurant. 

Afternoon: Pick up guests to sleep back to Sapa to join the group to visit Cat Cat Village . The walking group began the journey to discover the village of Cat Cat – Sin Chai of the H'Mong people – discovered by the French and chosen here as a resort for officials from the early twentieth century. Coming to Cat Cat village, visitors will visit Cat Cat village, Cat Cat hydropower station, Cat Cat waterfall, learn the unique culture and customs of the people here with traditional jobs such as weaving, touching silver, forging farming tools, continuing to pull his wife, … 

Evening: Dinner. Free to explore Sapa town at night. Overnight in Sapa 

DAY 3: SAPA – LAO CAI – HANOI (Breakfast, Lunch) 

Morning: Have breakfast at the hotel and freely visit shopping in Sapa. 

Noon: 12h00: You pay the hotel room. 

Afternoon: 16h00: Car pick you up to Hanoi. 

20h00: You return to Hanoi, break up with the delegation. Finish the tour of Sapa – Ta Van – Cat Cat – Ham Rong for 3 days 2 nights. 

Thank you for using the service of booking Sapa – Ta Van – Cat Cat – Ham Rong tour for 3 days and 2 nights of Mytour.vn.Coming to Mytour.vn, you will get the biggest deals when booking tours.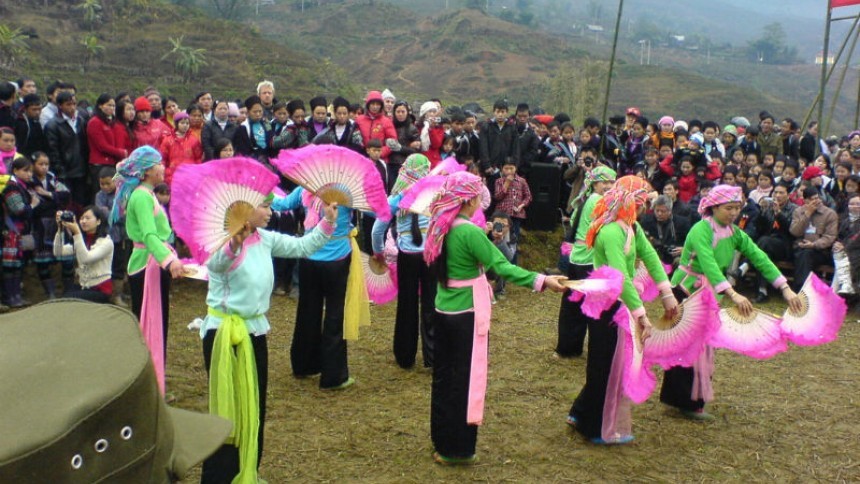 PRICE FOR CHILDREN:

• Children under 5 years old free tour price, parents take care of the baby
• Children from 5 to 9 years old charge 50% of tour price
• Children 10 years and older count as adults

ACCESSORIES FOR OTHER SUPPORT SERVICES IF THE CUSTOMER LOVES:

• Tour Sapa – Uncle Ha During the day: VND 350,000
• Ha Khau 450000 Procedure (for Vietnamese customers only)